Stalking
Women especially affected by stalking by men
Der Begriff "Stalking" ist vom englischen Verb "to stalk" abgeleitet, das "anpirschen/ sich anschleichen" bedeutet und ursprünglich nur in der Jägersprache verwendet wurde. Mittlerweile versteht man darunter das beabsichtigte und wiederholte Verfolgen und Belästigen eines Menschen, sodass dessen Sicherheit bedroht und er in seiner Lebensgestaltung schwerwiegend beeinträchtigt wird. - See more at: http://www.polizei-beratung.de/opferinformationen/stalking.html#sthash.AYbd7MFS.dpuf
Der Begriff "Stalking" ist vom englischen Verb "to stalk" abgeleitet, das "anpirschen/ sich anschleichen" bedeutet und ursprünglich nur in der Jägersprache verwendet wurde. Mittlerweile versteht man darunter das beabsichtigte und wiederholte Verfolgen und Belästigen eines Menschen, sodass dessen Sicherheit bedroht und er in seiner Lebensgestaltung schwerwiegend beeinträchtigt wird. - See more at: http://www.polizei-beratung.de/opferinformationen/stalking.html#sthash.AYbd7MFS.dpuf
Der Begriff "Stalking" ist vom englischen Verb "to stalk" abgeleitet, das "anpirschen/ sich anschleichen" bedeutet und ursprünglich nur in der Jägersprache verwendet wurde. Mittlerweile versteht man darunter das beabsichtigte und wiederholte Verfolgen und Belästigen eines Menschen, sodass dessen Sicherheit bedroht und er in seiner Lebensgestaltung schwerwiegend beeinträchtigt wird. - See more at: http://www.polizei-beratung.de/opferinformationen/stalking.html#sthash.AYbd7MFS.dpuf
The term "stalking" was originally used only in the hunting language. In the meantime, this means the intended and repeated persecution and harassment of a person, so that the personal security is threatened and the person is severely impaired in her/his way of life. - See more at: http://www.polizei-beratung.de/opferinformationen/stalking.html
In Germany, 12 per cent of all people are stalked at least once during their lifetime. With a share of 80 per cent women are represented as victims, while the perpetrators are predominantly male with 83 per cent.

As a special form of domestic violence, behind a stalker often hides the ex-partner who was previously rejected or abandoned by the victim. He now wants to push attention and his victim to a relationship. If this is rejected, the behavior of the stalker changes into psychological terror: with the goal of gaining power and control (re-) demanding love or avenging himself, he lurks, watches, and pursues it. Through repeated, permanent harassment and re-adjustment, the perpetrator places his victim in fear and panic.
The injured parties report unwanted and repeated phone calls, driving nearby, writing letters, e-mails or SMS, contacting third parties, sending gifts, running, chasing and tracking by car. The duration of the persecution is an average of about 26 months, with a large span of one month up to 30 years.
Through the constant observation and threat, stalked people experience a massive restriction of their lives. The psychological and physical effects are significant for the victims and often lead to severe trauma. In addition, the victim is always at risk of physical and sexual assaults, including killing. 80 percent of stalkers have announced their violence before.
The "Act on the Punishment of Stalking" has been in force since 31. March 2007 and improves protection for the victims.
Further information
Der Begriff "Stalking" ist vom englischen Verb "to stalk" abgeleitet, das "anpirschen/ sich anschleichen" bedeutet und ursprünglich nur in der Jägersprache verwendet wurde. Mittlerweile versteht man darunter das beabsichtigte und wiederholte Verfolgen und Belästigen eines Menschen, sodass dessen Sicherheit bedroht und er in seiner Lebensgestaltung schwerwiegend beeinträchtigt wird. - See more at: http://www.polizei-beratung.de/opferinformationen/stalking.html#sthash.AYbd7MFS.dpuf
Der Begriff "Stalking" ist vom englischen Verb "to stalk" abgeleitet, das "anpirschen/ sich anschleichen" bedeutet und ursprünglich nur in der Jägersprache verwendet wurde. Mittlerweile versteht man darunter das beabsichtigte und wiederholte Verfolgen und Belästigen eines Menschen, sodass dessen Sicherheit bedroht und er in seiner Lebensgestaltung schwerwiegend beeinträchtigt wird. - See more at: http://www.polizei-beratung.de/opferinformationen/stalking.html#sthash.AYbd7MFS.dpuf
Der Begriff "Stalking" ist vom englischen Verb "to stalk" abgeleitet, das "anpirschen/ sich anschleichen" bedeutet und ursprünglich nur in der Jägersprache verwendet wurde. Mittlerweile versteht man darunter das beabsichtigte und wiederholte Verfolgen und Belästigen eines Menschen, sodass dessen Sicherheit bedroht und er in seiner Lebensgestaltung schwerwiegend beeinträchtigt wird. - See more at: http://www.polizei-beratung.de/opferinformationen/stalking.html#sthash.AYbd7MFS.dpuf
Deutsches Institut für Stalking-Prävention und Rechtsaufklärung |
German Intitution to prevent stalking and inform about the legal situation
Initiative, Selbstschutz und Individuelle Hilfe bei Stalking |
Initiative, self-protection and individual help in cases of stalking
AG "Stalking" der TU Darmstadt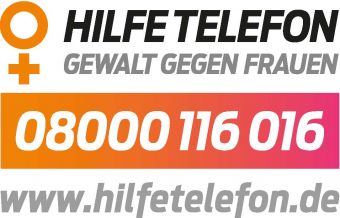 Newsletteranmeldung